Working with Acme and their staff is always fun, and I never have to worry about the quality of their workmanship. They will surely do the best for you that I can say for sure.
~ Zack Michaels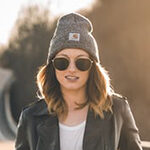 I like to support locally and Acme Windows has been around for a long time. They did my windows and just completed my kitchen. WOW !!! I enjoy doing business with them and wish them much success in the future.
~ Karla Guzmen
Dena gave us the best price and her installers did it right. They removed the old rotted frames and custom-built new frames. Give them a call they are great.
~ Steve Gibbons
Great company to work with! They have a variety of windows to offer and other wholesale supplies such as PPE. Check them out!
~ Ellen Bacerra
They have great pricing, service, and awesome people to work it!
~ Leah Nixon
Awesome prices, awesome service, all-around awesome – 5 stars!
~ Brian Kasallis
My family and I had to make a decision to invest in our home with new windows. We did it with Acme Windows and are extremely impressed from start to finish. We now have energy-saving windows in our home. We have saved so much money in our heating and cooling cost the windows literally pay for themselves!
Thank you, Acme!
~ M.E.D
Acme makes it easy for homeowners to take their window or cabinet concept, and make it a reality. Acme provides a quality product at unbeatable prices.
Call for free consultation

773-693-2444